Building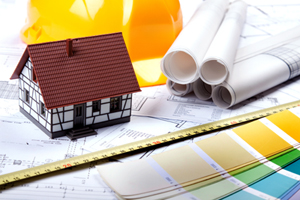 MAINTENANCE
Routine preventative maintenance in our experience is the most economic way to avoid unwanted, expensive repairs to your property.
REPAIRS
Small repairs only get worse if left to fix themselves, so best to catch them early before they become large costly repairs.
Edinburgh roofing can professionally carry out all types of repairs large or small to your property, both outside and in.
RENOVATIONS
Whether you want to change the internal layout to gain the space you need, replace windows or doors, renovate a single room or alter your entire space the results can be very satisfying.
We can supply all the skills required to complete any project you have in mind, and to a very high standard!
Kitchens and bathrooms are possibly the worst rooms to have done due to the down time of the room, making for stressful living and limited use of facilities. We carefully plan a work schedule to suit your needs. Always trying to maintain access to basic facilities for your convenience.
We can help with the planning too if you wish. With access to a wide range of suppliers and experience in all aspects from planning to completion!
RESTORATIONS
Restoring a building to the way its designer intended is a very worthwhile undertaking. There are lots of old buildings all around us which, in our opinion, are crying out to be restored to their beautiful, original period design.

Edinburgh roofing offer a complete restoration service, working with traditional materials and building methods to achieve the nearest possible match to the original period design.

Add a modern interior and some modern home comforts to your stunning period exterior and enjoy the best of both modern and period design tastefully brought together. A joy to behold and a pleasure to live in!

Extensions
Planning an extension or any new building takes time, which is a precious commodity for most of us. The endless pricing of materials, trying to find the right people for the job, gathering estimates from different trades........ the list goes on.
Edinburgh roofing can help.
Whether you just want a joiner or a builder to muck in and help with your self build, complete project management from start to finish or anything in between, contact us here for friendly advice or your free quote.
Allow us to source your materials and supply your tradesmen, whatever you plan to build, and we guarantee satisfaction, with the added advantage that you only need one easy point of contact to take care of the lot!
ATTIC CONVERSIONS
Attic conversions make a fantastic addition to any home. light streaming in some of the many roof window styles available, interesting architectural shapes and endless uses for these spaces make them a fantastic way to add extra rooms to your property.
Whats more with modern building methods these rooms are well insulated and and very thermally efficient. This in turn will help keep the rest of your home warmer.
No matter what you fancy in your attic room Edinburgh roofing services can help. Again we offer anything from a helping hand with your self build to a complete service from planning to completion and anything in between.